USM PENANG, 30 March 2020 – One initiative by Universiti Sains Malaysia (USM) to support the front line COVID-19 medical workers in the midst of the pandemic is the production of intubation boxes especially for anaesthetists in dealing with COVID-19 patients.
The project was initiated based on requests from various healthcare facilities on and around Penang Island that require the use of an intubation box as an additional personal protective equipment (PPE) when medical personnel intubate a COVID-19 patient.
The present initiative is an industry-collaborated project, initiated with technical and funding support from the USM Division of Industry & Community Network (BJIM), in having collaboration with a private company, Carsion Advertising Enterprise.
According to the Director of USM Industry Network, Associate Professor Dr. Yeoh Fei Yee, beside the funding support from USM, the team has also successfully initiated a fundraising campaign in relation to the production of these intubation boxes through various social media platforms.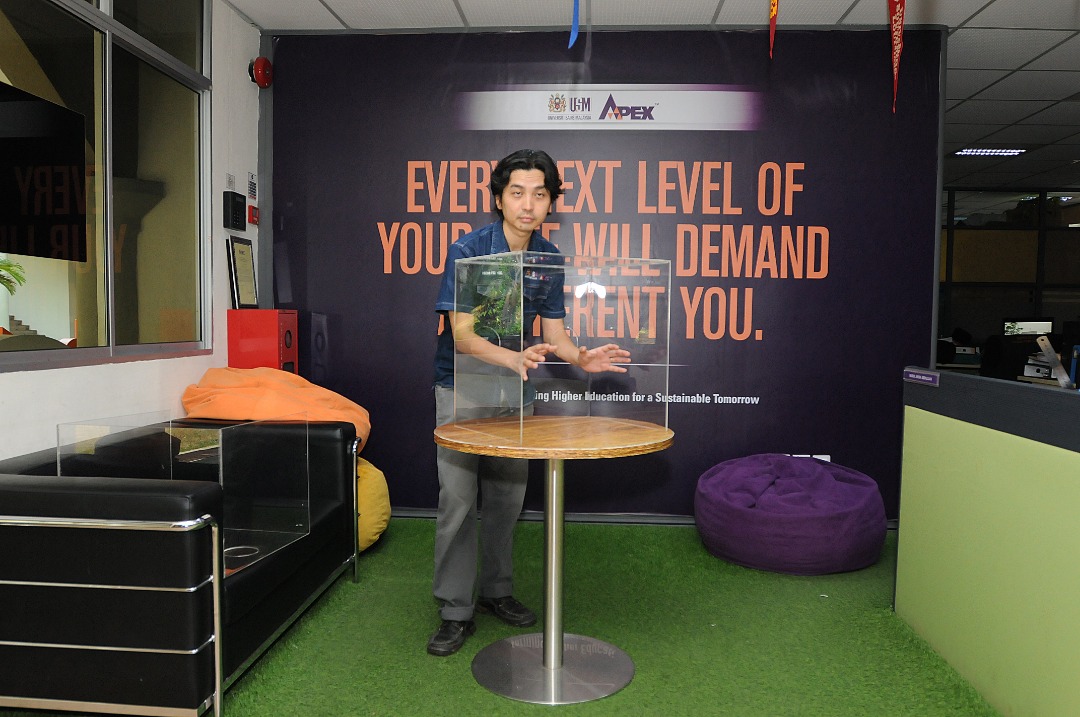 "The whole production process of the intubation boxes, which include ideation, coordinating with healthcare facilities such as hospitals, fundraising, design and development, raw material acquisition, building, and delivering were efficiently completed within 36 hours," said Yeoh, who also lectures at the USM School of Material and Mineral Resources Engineering.
He added, "Currently, there are 12 intubation boxes made with the vision to help protect our anaesthetists from COVID-19, and four have each been delivered to Pantai Hospital, Penang General Hospital (GH), Seberang Jaya Hospital and Bukit Mertajam Hospital."
"Another eight units will be distributed to Parit Buntar Hospital, Universiti Sains Malaysia Hospital (HUSM), Advanced Medical and Dental Institute (IPPT) USM as well as Pusat Sejahtera USM," he said.
"Based on the feedback from the medical doctors from both Pantai Hospital and Penang GH, the intubation boxes from their present suppliers are rather fragile and can break down easily.
"This is usually caused by the thinner plates which are made from cheap raw materials and joined conventionally using adhesive such as chloroform/acetone that are typically weak, and cannot last long in standard operation conditions to accommodate swift movement of the doctors," Yeoh explained.
"Thus the selection of materials and the joining process must be carefully designed, and various factors have to be taken into account, including material strength, durability and applications ergonomics, as well as material availability.
"The 4mm transparent acrylic plate was chosen and the intubation boxes are designed with minimum joints, by replacing two side joints with bending processes assisted by heating.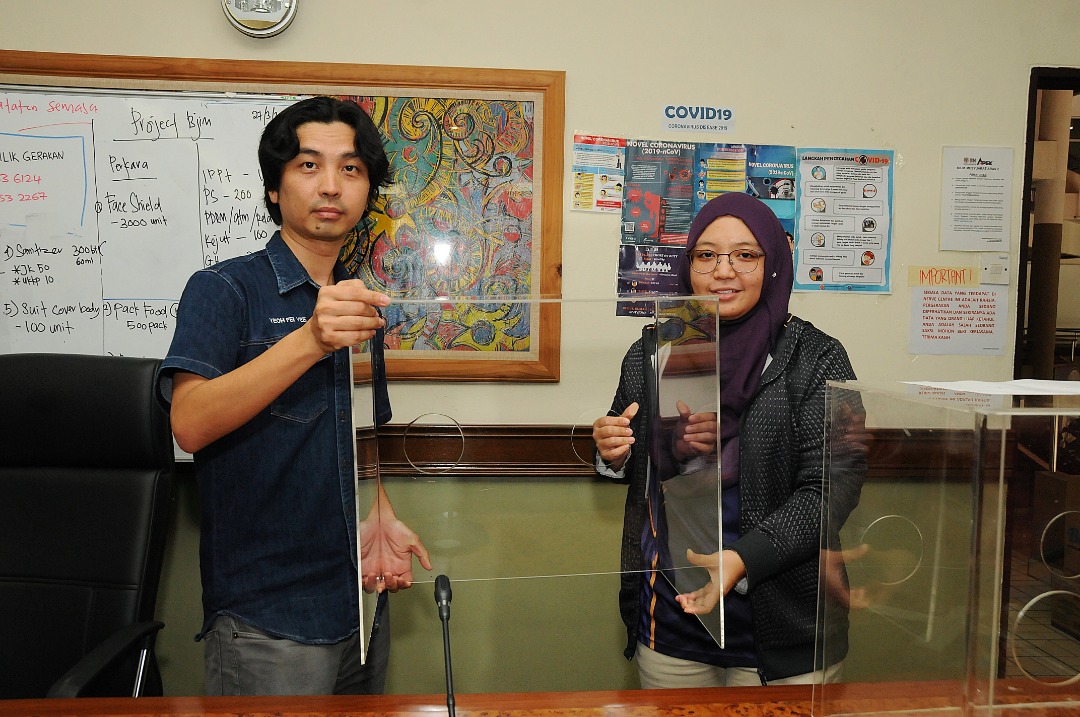 "While such design would require larger acrylic plates and is more difficult to make, it ensures better durability especially during transportation and applications," he further explained, adding that USM is looking into the possibility of scaling up production.
The intubation boxes were built based on the open source design from Dr. Lai Hsien-Yung, a medical practitioner in Taiwan, specifically to address the global challenge of intubating COVID-19 patients worldwide, while maintaining care on workers' safety as much as possible.
Intubation is the process of inserting a plastic tube into a patient's trachea to help keep their airway open, and is specifically necessary when someone needs to be put on a ventilator – a common outcome for patients severely affected by COVID-19.
Distribution of the intubation boxes was coordinated by the USM COVID-19 Nerve Centre here.
Text: Dr. Yeoh Fei Yee, Nabella Ridhuan Lau, Tan Ewe Hoe/Foto: Ebrahim Abdul Manan & Shahnizam Ab Rahim