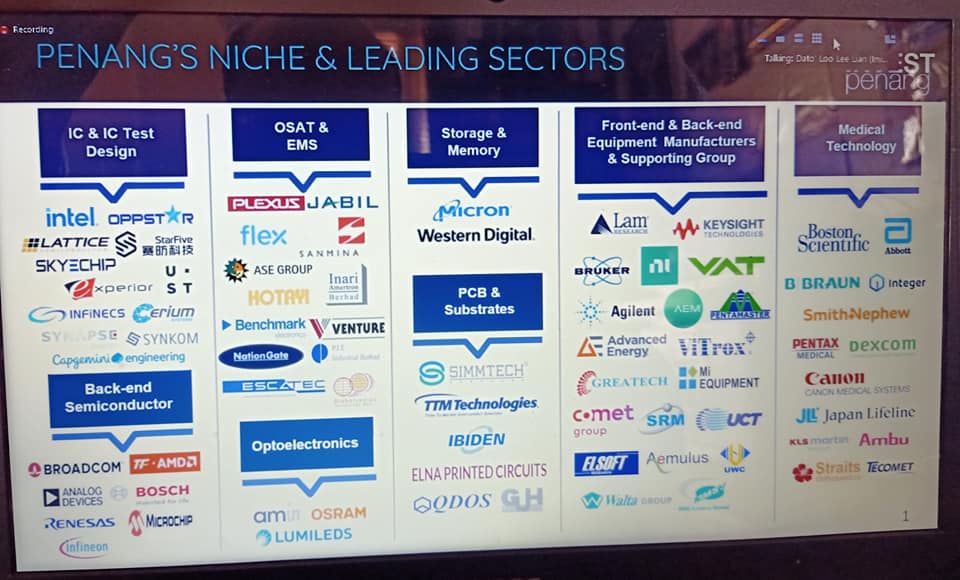 For all current SMMRE students..please take note..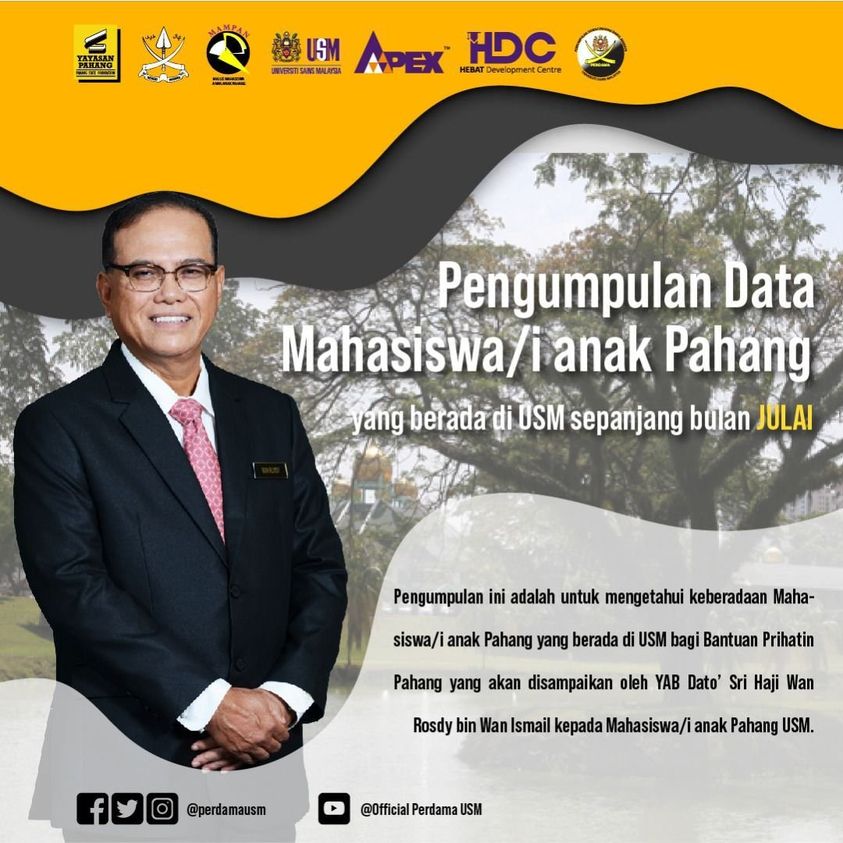 [PENGUMPULAN DATA SISWA/I ANAK PAHANG YANG AKAN BERADA DI KAMPUS USM SEPANJANG BULAN JULAI 2022]
Perkumpulan Siswa/i Pahang Darul Makmur USM (PERDAMA) ingin membuat tinjauan berkenaan bilangan pelajar anak Pahang yang berada di kampus sepanjang bulan Julai bagi menerima Bantuan Prihatin Pahang (BPP) daripada Menteri Besar Pahang, Yang Amat Berhormat Dato' Sri Haji Wan Rosdy bin Wan Ismail yang dijangka hadir ke USM pada Julai ini.

PENERIMA BPP PERLULAH MENEPATI SALAH SATU KRITERIA YANG BERIKUT:
1) NO. KAD PENGENALAN DENGAN KOD NEGERI (06, 32, 33)
2) BERALAMAT DI PAHANG
Oleh itu, mohon kerjasama daripada semua anak Pahang di USM yang akan berada di kampus sepanjang bulan Julai untuk mengisi google form melalui pautan di bawah
https://forms.gle/MjZRSGa2Kjk8Dy9S9
P/s: : Pelajar yang telah mengisi borang Bantuan Prihatin Pahang ini mestilah berada di kampus dan wajib menghadiri majlis ini.
Tarikh: Akan Dimaklumkan Semula
Tempat: Akan Dimaklumkan Semula
Kerjasama daripada semua amat dihargai.
Sekiranya ada sebarang persoalan, sila hubungi:
017-450 0731 (Tuan Salman)
011-1874 5014 (Natasha)
Terima kasih.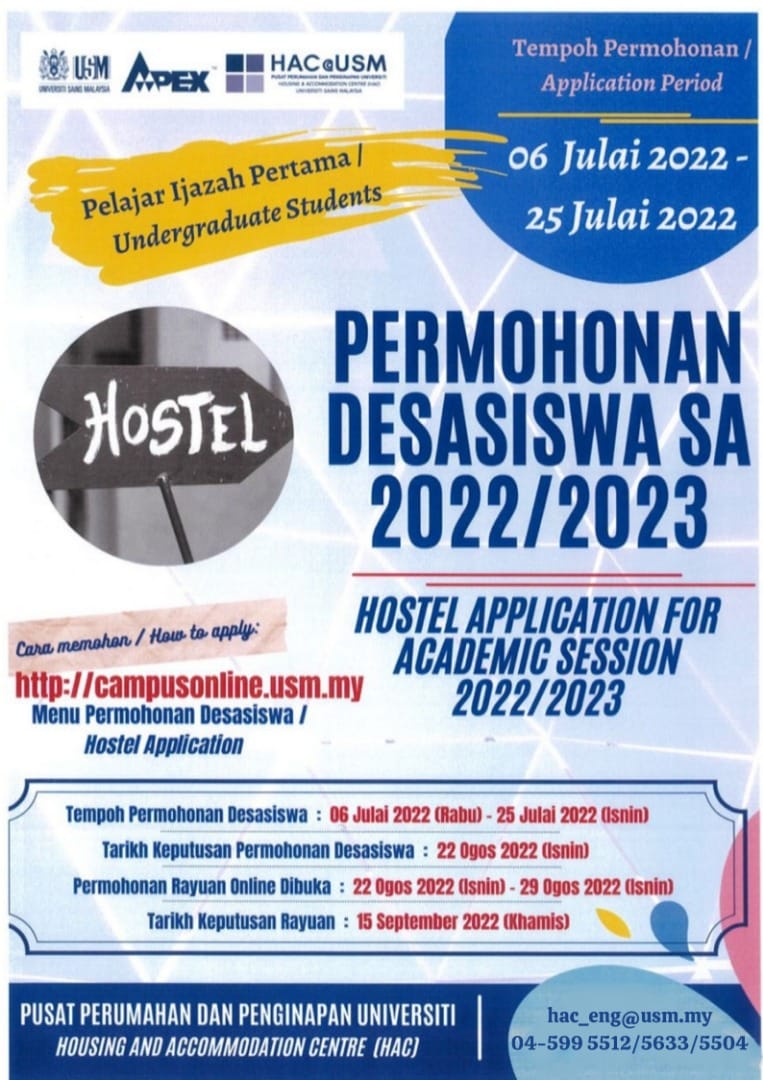 Perhatian kepada pelajar Tahun 1-3

Assalamualaikum dan selamat sejahtera,
Dengan hormatnya merujuk kepada perkara diatas.
Dipautkan hebahan pemohonan desasiswa bagi penempatan untuk Sidang Akademik 2022/2023.
Pelajar yang berminat untuk menginap di desasiswa dipelawa untuk memohon.
HAC
Kampus Kejuruteraan.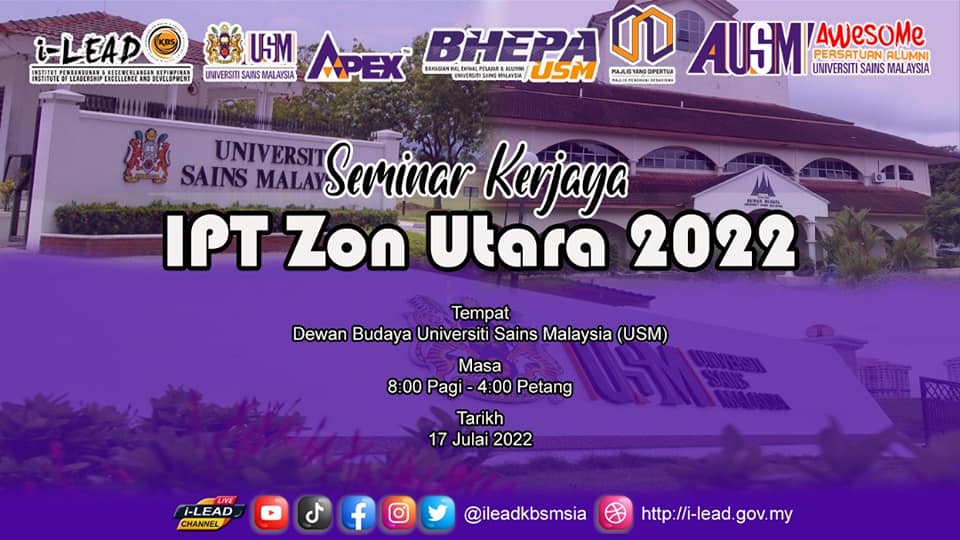 Perhatian kepada pelajar tahun 3 dan 4 PPKBSM..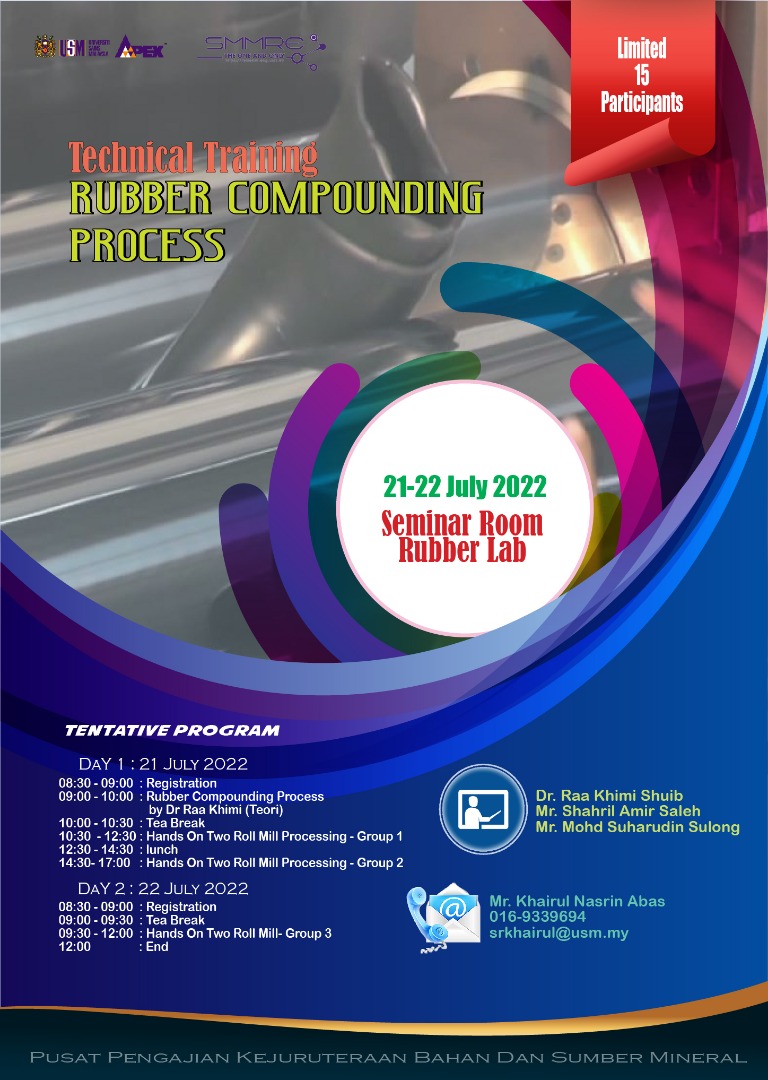 "Technical Training: Rubber Compounding Process"
21 -22 July 2022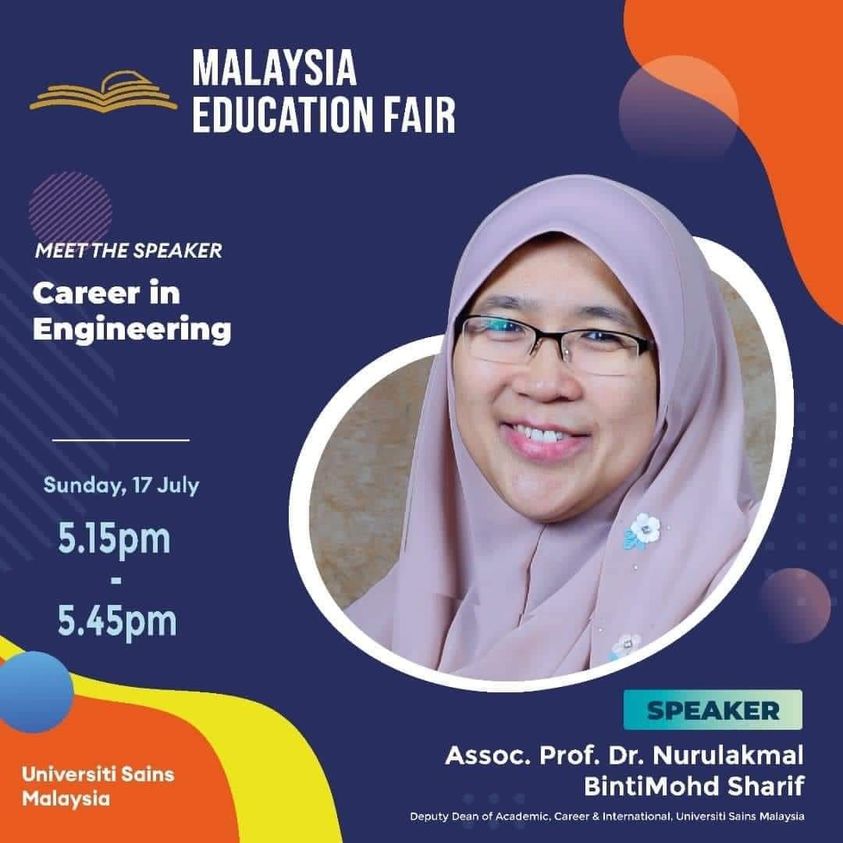 MALAYSIA EDUCATION FAIR
16-17 July 2022 at SETIA SPICE CONVENTION CENTRE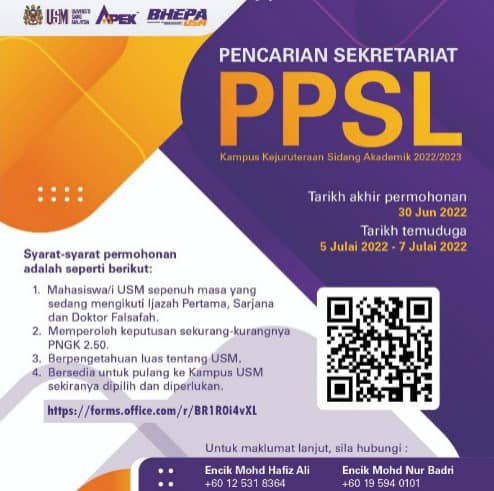 Kepada pelajar PPKBSM yang berminat..sila mohon dengan segera..
[PENCARIAN PEMBIMBING PROGRAM SISWA LESTARI (PPSL) KAMPUS KEJURUTERAAN SIDANG AKADEMIK 2022/2023]
Assalamualaikum w.b.t dan Salam Sejahtera,
Sukacita dimaklumkan bahawa permohonan bagi Pembimbing Program Siswa Lestari Kampus Kejuruteraan bagi Sidang Akademik 2022/2023 kini dibuka untuk semua pelajar USM!
Syarat-syarat permohonan adalah seperti berikut:-
1. Mahasiswa/i USM sepenuh masa yang sedang mengikuti Ijazah Pertama, Sarjana dan Doktor Falsafah.
2. Memperoleh keputusan sekurang-kurangnya PNGK 2.50.
3. Berpengetahuan luas tentang USM.
4. Bersedia untuk pulang ke Kampus USM sekiranya dipilih dan diperlukan.
Imbas kod QR yang tertera di poster atau tekan pautan di bawah untuk mengisi borang permohonan. Tempat adalah terhad.
https://forms.office.com/r/BR1R0i4vXL
https://forms.office.com/r/BR1R0i4vXL
https://forms.office.com/r/BR1R0i4vXL
Selamat maju jaya!
Untuk sebarang pertanyaan boleh hubungi:-
En Mohd Hafiz Ali (+60 12-531 8364)
En Mohd Nur Badri (+60 019-594 0101)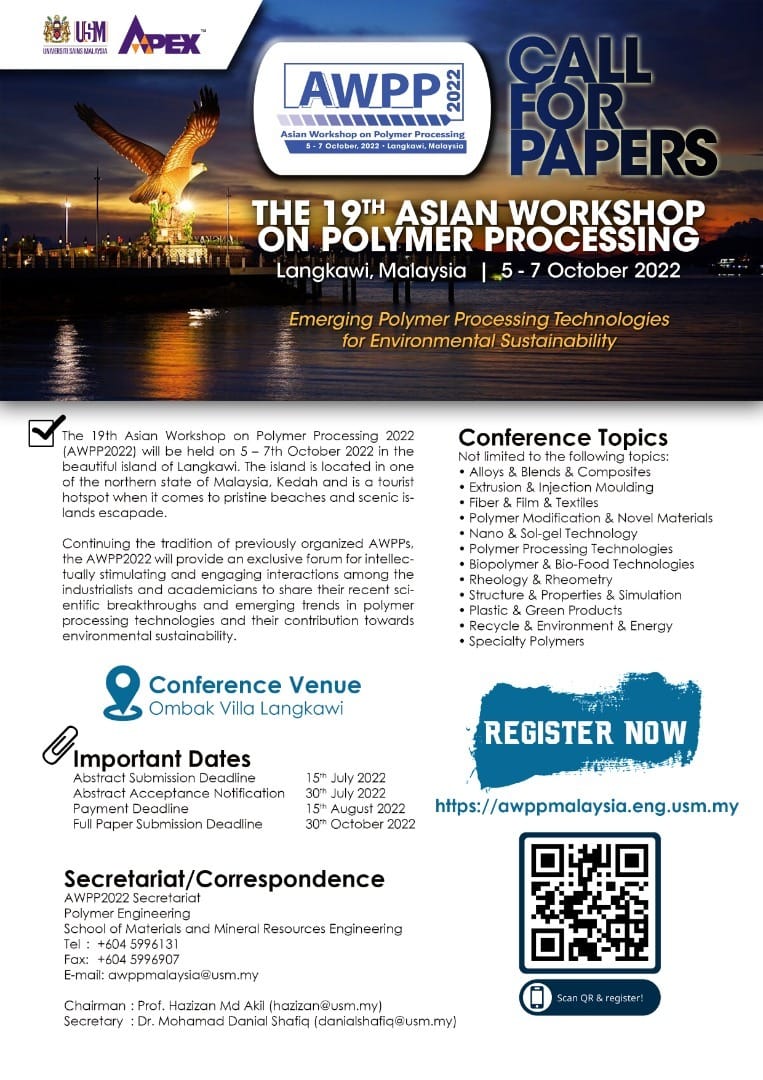 Call for paper!
School of Materials and Mineral Resources Engineering USM is organizing the 19th Asian Workshop on Polymer Processing 2022 (AWPP 2022) at Ombak Villa Langkawi, Malaysia from 5th to 7th October 2022. Continuing the tradition of previously organized AWPPs, the 19th edition of AWPP will provide an exclusive forum for intellectually stimulating and engaging interactions among the industrialists and academicians to share their recent scientific breakthroughs and emerging trends in polymer processing technologies and their contribution toward environmental sustainability.
Please visit https://awppmalaysia.eng.usm.my/ for more information about the conference. Abstract submission is now open. Accepted papers will be published in a SCOPUS-indexed conference proceeding. We look forward to your participation at AWPP 2022.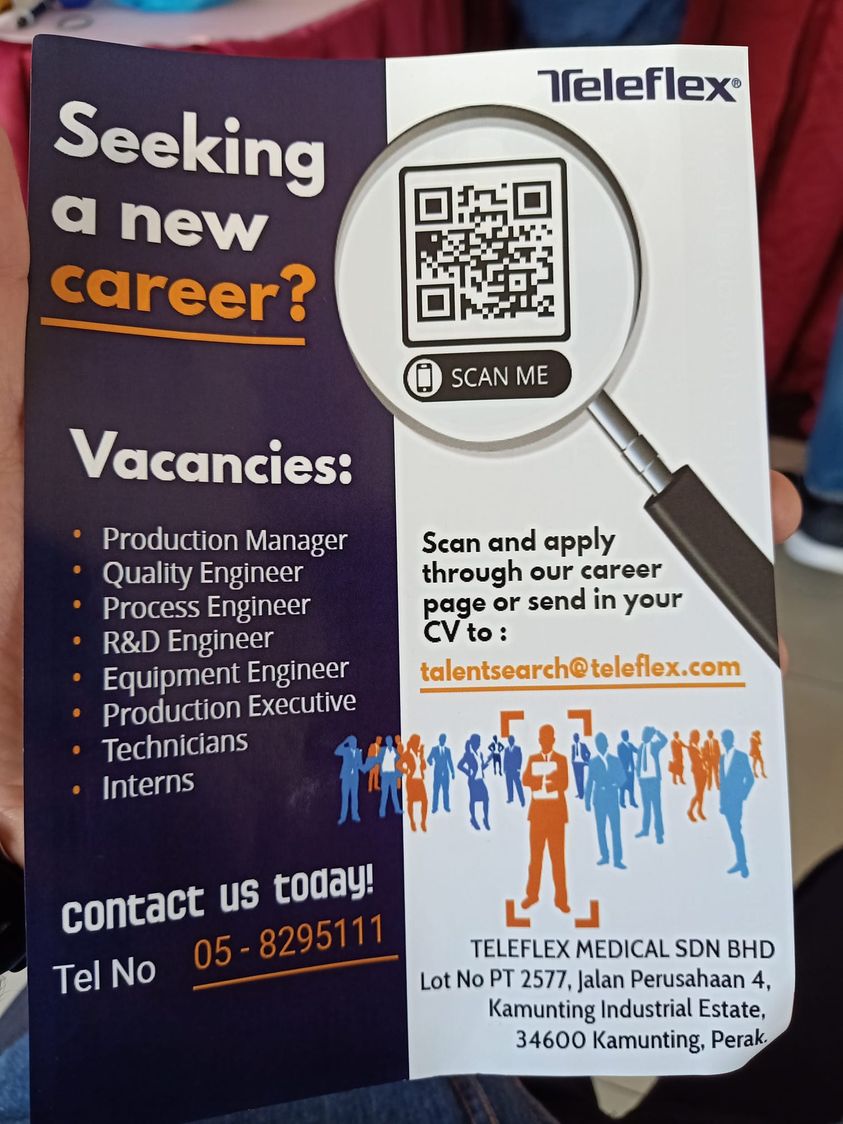 Calling for final years..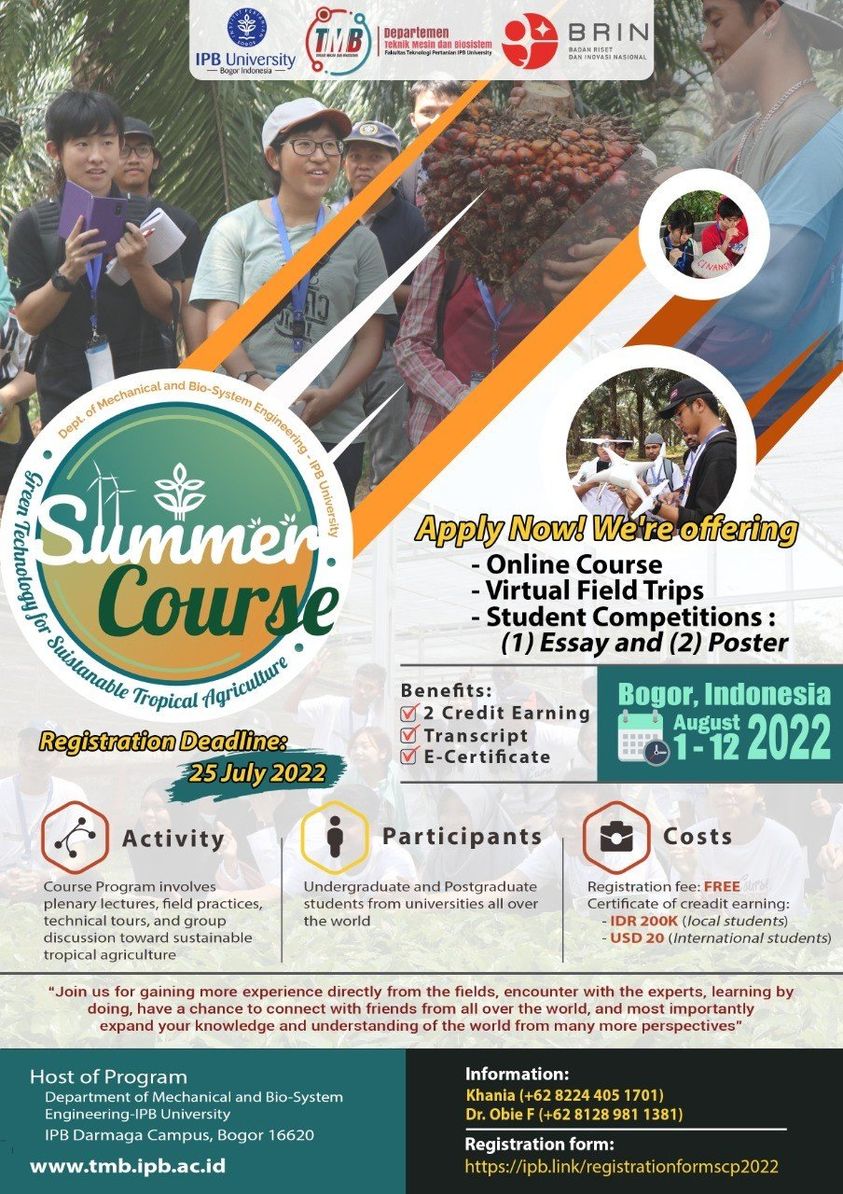 UNTUK PELAJAR-PELAJAR YANG BERMINAT SUMMER COURSE TMB 2022

It is a great pleasure to join Summer Course TMB 2022 with the theme of "Green Technology for Sustainable Tropical Agriculture", which will be held on :-

August 1-12, 2022

Via Zoom Meeting
APPLY NOW, we are offering:
– Online Course
– Virtual Field Trips
– Student essay and poster competition
Benefits:
– 2 Credit Earning
– Transcript
– E-certificate
The topics of this summer course will cover:
– The role of agricultural engineering for sustainability in agricultural production
– Tropical plantation production
– Precision agriculture
– Smart agriculture in Indonesia, Malaysia, and Japan
– IoT and Robotic Technology for Agriculture
– Coffee and cacao production technology
– Oil Palm Industry: From Farm to Table
– Biogas production from Palm Oil Mill Effluent
– Opportunities of hydrogen in future energy system
– Utilization of waste water for algae cultivation
Registration form: https://ipb.link/registrationformscp2022
Please submit the registration form by July 25, 2022.
This summer course is organized by:
Department of Mechanical and Biosystem Engineering, Faculty of Agricultural Engineering and Technology, IPB University in collaboration with Research Centre for Process Industry and Manufacture Technology, BRIN.
Further inquiries: Khania, M.Si (+6282244051701)/Dr. Obie (+6281289811381); email: summercourse_tmb@apps.ipb.ac.id
Learn more about this summer course and student competition: https://tmb.ipb.ac.id/id/index.php/summer-course-2022/

Job Opportunity at Master-Pack Sdn Bhd, Bukit Panchor, Nibong Tebal
We are looking for candidates to fill in the position of Quality Officer at our Quality Department
General Job Description:
 To act as document controller for ISO 9001 and ISO 14001.
 To assist Quality Manager to ensure all quality assurance activities were implements as planned.
 To assist in carrying out programs that been identified by the management.
Requirements:
• Candidate must possess at least a Diploma or Bachelor's Degree in technical disciplines.
• Basic understanding to Quality Control, QC Tools and Quality Management is an added advantage
• Good command of English and Bahasa Malaysia (written and speaking)
• Computer literate.
• Good interpersonal skill, self-motivated and able to work with minimal supervision.
Interested applicants who meet the above requirements are invited to write in a detailed resume, and expected salary to Ms. Shazlin at shazlinmp@master.net.my





For final year and 3rd year students who looking for the job and internship placement..
You might also want to promote the Career Matching Portal (a platform for jobseekers and employers for effective and targeted career matching) to your students if they are currently looking for jobs or internship placements. All students especially Final Year students are encouraged to sign up the Career Matching Portal via link below:
https://forms.office.com/r/dn4P498WeQ
Let us know if you need further clarification on this.
Thank you and have a nice day.

YANN HIOU
Executive
Talent Programs
imageimage
T: +604-646 8833
www.investpenang.gov.my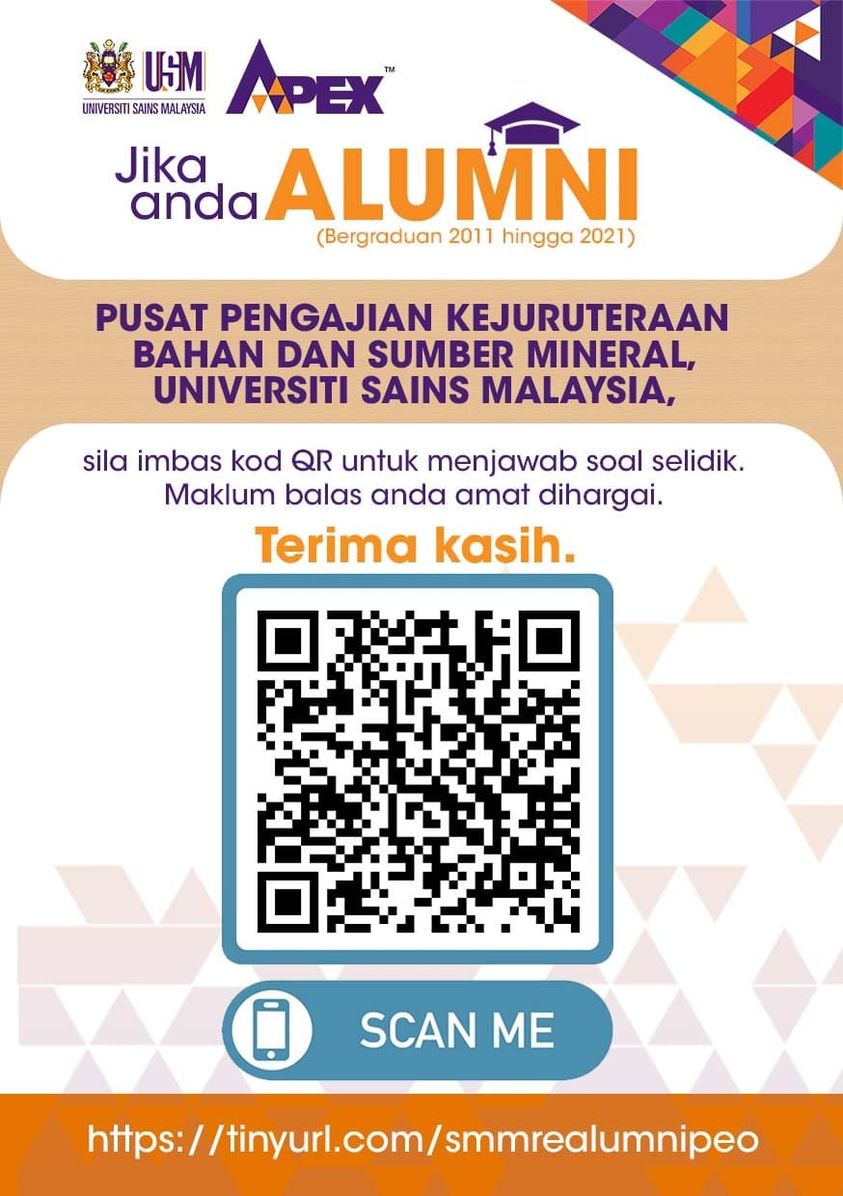 Hai Alumni PPKBSM yang bergraduasi pada tahun
hingga
Lapangkan sebentar diri anda untuk mengisi soal selidik seperti di bawah ya
Jangan lupa!! Hebahkan juga kepada rakan-rakan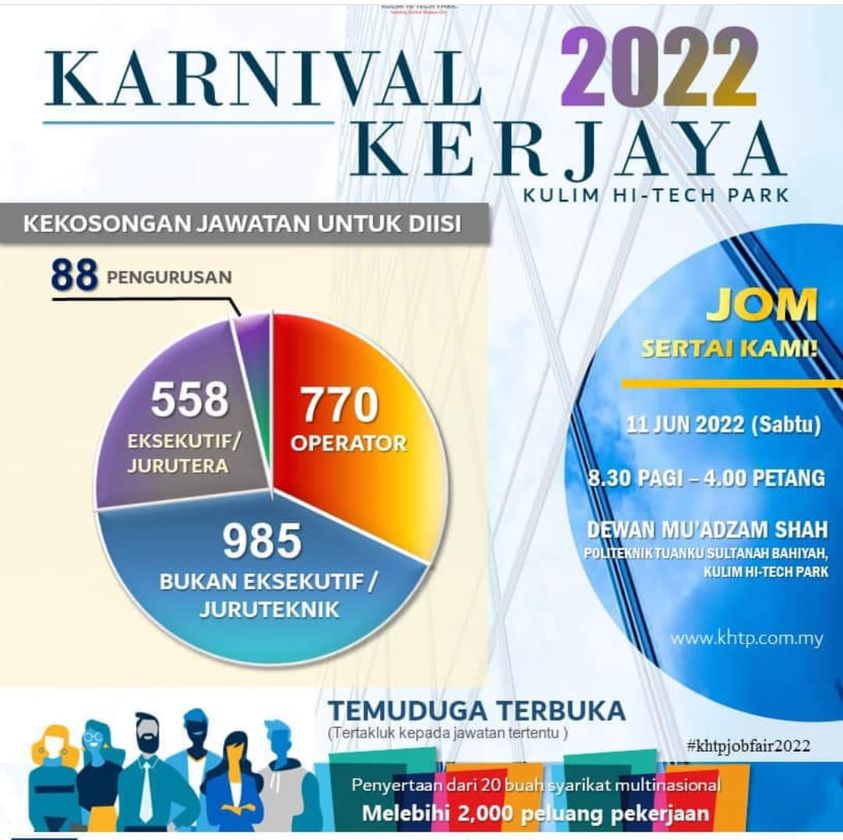 To all final year students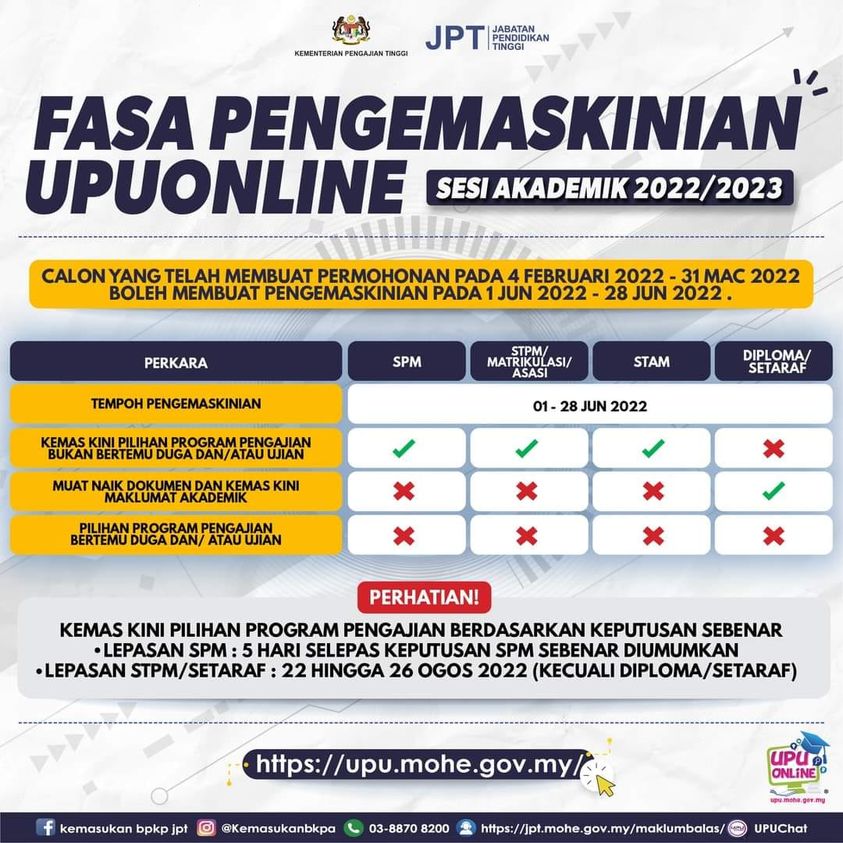 Bagi bakal pelajar yang berminat sambung di Pusat Pengajian Kejuruteraan Bahan dan Sumber Mineral (PPKBSM)

Anda masih lagi ada peluang untuk kemas kini pilihan ANDA

Fasa Pengemaskinian UPUOnline Sesi Akademik 2022/2023
Calon yang telah membuat permohonan pada 4 Februari 2022 hingga 31 Mac 2022
boleh membuat pengemaskinian pada 1 Jun hingga 28 Jun 2022
———————————————————
Perhatian,
Kemas kini pilihan program pengajian berdasarkan keputusan sebenar :
– Lepasan SPM : 5 hari selepas keputusan SPM sebenar diumumkan.
– Lepasan STPM/Setaraf : 22 hingga 26 Ogos 2022 (Kecuali Diploma/Setaraf)
Sila layari laman web rasmi BKPA :
https://upu.mohe.gov.my/